It's high time I do this. Enough procrastinating.
10. Her (Spike Jonze)
I had to admit that I had serious reservations about this film when I first saw it. But after a few weeks of thinking about it, I must say that it has grown on me a lot. Spike Jonze's highly imaginative and also highly personal Oscar-winning script is brought to life beautifully by both Joaquin Phoenix and the voice-over performance of Scarlett Johansson.
09. Before Midnight (Richard Linklater)
This is yet another love story but a very intelligent one. The film is the third film in a trilogy (?) of the relationship between Celine and Jesse. This time they've been together for years with two little girls of their own. The film takes place, like the other two, in one day and this time, it's not quite rosy. I have to say that the only reason this is so low is the fact that 2013 has been an unusually strong year for film.
08. Frances Ha (Noah Baumbach)
This is a little miracle of a film. It could have easily, I mean EASILY have been an irritating, twee indie with an irritating protagonist with pretensions of saying something profound. But it's not. Co-writer and star Greta Gerwig and co-writer/director Noah Baumbach crafts a humorous character study of a woman who's not quite ready to grow up. Frances could have easily been a infuriating character but Gerwig's performance keeps you interested in her all throughout. An excellent film.
07. Transit (Hannah Espia)

As I mentioned in a past blog post months ago, 2013 has also been a very strong year for Filipino films. This is one of two in this list. This heartbreaking, beautiful story of a family of Filipinos living in Israel is a compelling drama from an exciting voice in Philippine independent cinema.
06. The Wolf of Wall Street (Martin Scorsese)
Who knew Martin Scorsese had this in him? Leonardo DiCaprio gives what I think his career-best performance as Jordan Belfort, the title character who scammed and debauched his way into infamy. Some people thought this film was "glamorizing" its amoral characters but I disagree. For me, it's a very honest, pointed way to depicting this type of lifestyle.
05. Gravity (Alfonso Cuaron)
If there's a movie that MUST be seen on the big-screen and in 3-D it's this one. It is an absolutely stunning work. Director Alfonso Cuaron takes you on a thrill ride but the big special effects is anchored by Sandra Bullock's performance, which is her career-best.
04. 12 Years a Slave (Steve McQueen)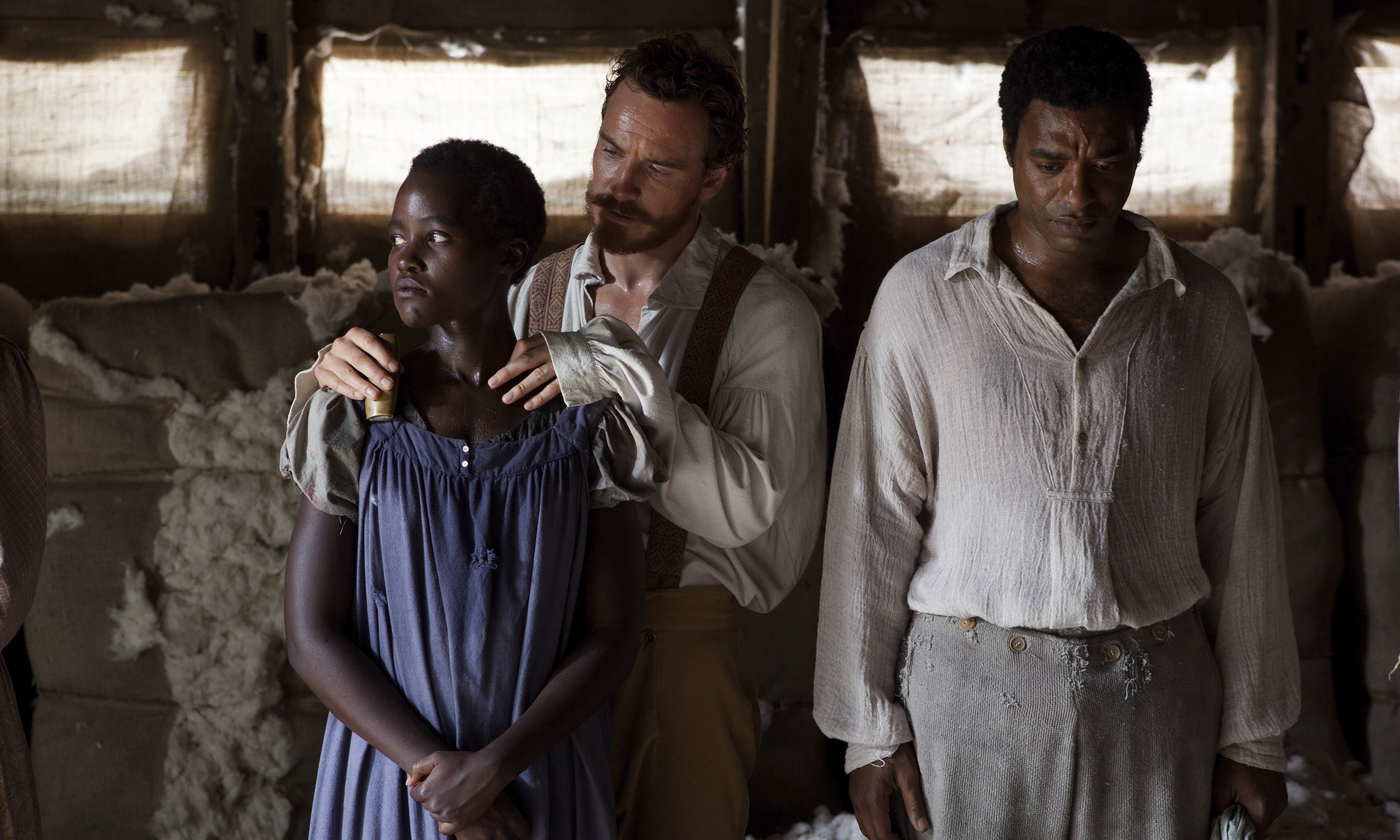 It is kind of a minor miracle this managed to win Best Picture. Like with Hunger and Shame, it's still a Steve McQueen film through and through. It is unflinching and unrelenting in its horrific depiction of the horrors of slavery. It features a quartet of amazing performances especially Chiwetel Ejiofor and Lupita Nyong'o, who deserved won Best Supporting Actress.
03. The Great Beauty (Paolo Sorrentino)
The Oscar-winner for Best Foreign Language Film was described by my friend, who wasn't a fan of this film, as "counterfeit Fellini". And I say, what's wrong with that? This film is basically 8 1/2 and La Dolce Vita for the 21st Century. It doesn't follow a conventional plot but just moves through little vignettes. It's a high wire act since it can easily fall apart but the result is simply spectacular.
02. The Act of Killing (Joshua Oppenheimer)
If you see as many film as I do, it's very easy to become jaded and perhaps bored by things. This documentary about Indonesian death squads is something that will definitely wake you up. My jaw dropped as I was seeing this disturbing, bizarre, occasionally darkly funny film about mass murderers turned folk heroes re-enacting their crimes. It must be seen.
01. Norte, The End of History (Lav Diaz)
An absolute masterpiece. At four hours long, this is actually a short film for director Lav Diaz whose films range from 8 to 11 hours. But even at four hours, I was glued to my seat. This loose adaptation of
Crime and Punishment
set in the Philippines is a superb achievement that must be seen by more people.
Runners-Up:
Inside Llewyn Davis
(Joel Coen/Ethan Coen);
Short Term 12
(Destin Cretton);
The World's End
(Edgar Wright);
To the Wonder
(Terrence Malick);
Mud
(Jeff Nichols);
American Hustle
(David O. Russell);
The Grandmaster
(Wong Kar-Wai);
Blue Is The Warmest Color
(Abdellatif Kechiche);
Neighboring Sounds
(
Kleber Mendoca Filho); Frozen (Chris Buck/Jennifer Lee).