2012 is the 50th anniversary of the James Bond franchise. To commemorate this and the of the latest Bond film
Skyfall
, here are my personal Top 5 favorite Bond movies based on the 14 which I've seen so far.
05. Goldeneye (1995, Martin Campbell)
This is the first James Bond movie I've seen on the big screen and is also the first outing of Pierce Brosnan in the title role. It's also the debut of Dame Judi Dench as M who gives that famous dressing down speech to Bond which reinvigorated the character for the modern era. It's best of Brosnan's four films as Bon.
04. The Spy Who Loved Me (1977, Lewis Gilbert)
I've heard lots of people say that they are not big fans of Roger Moore. I'm not sure he's that bad but even his naysayers would say that
The Spy Who Loved Me
is his best outing. For me, this has a lot of what I enjoy about James Bond: Great villains, beautiful women, neat gadgetry, etc. It also features my favorite Bond theme, "Nobody Does It Better".
03. From Russia with Love (1963, Terence Young)
After the first official James Bond movie Dr. No became a big hit, From Russia With Love followed. It's Sean Connery's second outing as 007 and is the probably the film that told people that this franchise is here to stay for a long, long while. It features one of my favorite Bond villains, Lotte Lenya as Rosa Klebb.
02. Skyfall (2012, Sam Mendes)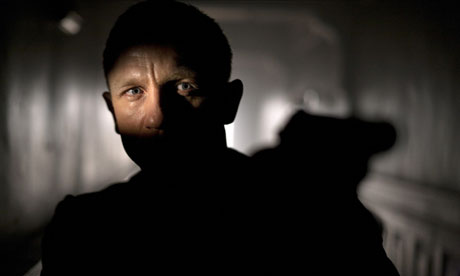 Yes, I know what you're thinking. "Already? It *just* came out!" Well, it is THAT good. Go out and see it. Now.
01. Goldfinger (1964, Guy Hamilton)
Most critics and film buffs consider this the best James Bond of them all. And I agree with them. It has everything a James Bond movie should have: Excitement, sexuality and humor. The film is genuinely exciting, funny and outrageous (and that's a good thing). It deserves number one just for hearing Sean Connery go "Pussy" (referring to Pussy Galore).
Runners-Up: Dr. No (The first that started the whole thing); Casino Royale (barely made the cut, it does feature my favorite Bond girl, Vesper Lynde played by Eva Green).