10. The House of Mirth (Terence Davies)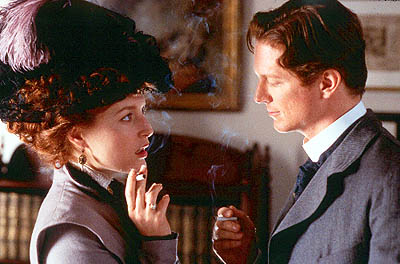 This is a compelling adaptation of Edith Wharton's classic novel about a socialite torn between love and a life of luxury. Don't let the fact that it's a costume drama turn you off. The film is well worth watching for the performances alone especially that of Gillian Anderson whom I only know as Dana Scully from The X-Files at that point. I knew she was a good actress but I didn't know she was THAT good. It's an excellent, sublime little film.
9. Dancer in the Dark (Lars Von Trier)
This is probably the bleakest, most depressing musical you will ever see. An immigrant single mother is going blind and she's scraping and saving every penny in order to afford the surgery to save her son from the same fate then she gets arrested and convicted of murdering a police officer. This being a Lars Von Trier film, this is surely going to enrage some and captivate others. Icelandic recording artist Bjork gives an impressive performance in her first and so far only film role (she has said she would never make another film again because this one was so emotionally difficult for her). She also wrote some great original songs for the film.
8. Billy Elliot (Stephen Daldry)
Before director Stephen Daldry plagued us with tiresome, mediocre Oscar baits like The Hours and The Reader, he gave us a really wonderful little dramedy about a young boy in a mining community who realizes his talent and dream of dancing ballet. Jamie Bell gives a spectacular breakout performance that kicked off his acting career and the film spawned a successful Broadway musical.
7. Crouching Tiger, Hidden Dragon (Ang Lee)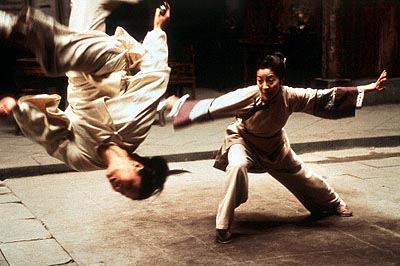 This isn't my favorite martial arts or wu xia film but this is the one that made me look closer into the martial arts genre, a gateway movie, if you will. But as it is, it's an exquisitely filmed romantic action film and a perfectly fine introduction to the exciting world of Chinese martial arts cinema especially if you're coming from it from a Western perspective.
6. Almost Famous (Cameron Crowe)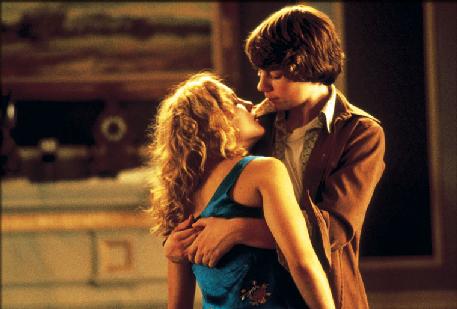 This is writer-director Cameron Crowe's last great movie. It is semi-autobiographical account of a teenage music journalist who tours around with a band. It's a great ensemble film that's a loving tribute to the music of that era and features a wonderful ensemble cast especially Kate Hudson (who sadly hardly ever fulfilled the promise of this role), Billy Crudup and Frances McDormand.
5. Traffic (Steven Soderbergh)
Steven Soderbergh's sprawling epic film about the drug war from multiple perspectives from the politicians to the law enforcement agents to the drug lords and drug addicts themselves. It features an impressive ensemble of actors including Benicio Del Toro who deservedly won an Oscar as a conflicted Mexican cop. It's thrilling, shocking and thought-provoking. It's a definite must-see film.
4. The Circle (Jafar Panahi)
What is this? Another Iranian film. This is from director Jafar Panahi who, as of this writing, is currently banned from making films by the oppressive Iranian government which is not surprising since he frequently makes films like this. This film is an eye-opening look on what it is like to be a woman in Iran featuring stories from the perspectives of different women characters.
3. Bayaning Third World (Third World Hero) (Mike de Leon)
I would love to recommend this to more people but I think you have to be Filipino or familiar with Philippine history in order to fully get this film. It's a film by one of Philippine giants, Mike de Leon and it's about Jose Rizal, our national hero. But it's not a biopic nor even a documentary but it's almost like an anti-biopic as it deconstructs the mythology and all the different aspects of the man as two filmmakers struggle to CREATE a biopic about him. That's not to say that if you're totally unfamiliar, there's nothing here you can't appreciate. It's an extremely impeccably made film and it goes to all sorts of wild, unexpected directions.
2. Yi Yi (A One and a Two) (Edward Yang)
I've already used the word "epic" on this list. I'll be using it again to describe this wonderful film from Taiwan. This is also an epic film in its own right but as much as it is epic (nearly three hours long with multiple storylines), it is also intimate. It's quite simply a story about three generations a typical middle-class Taiwanese family. Their joys, their heartbreaks, their tragedies and triumphs. Despite them being Taiwanese, it's easy to relate to the many themes and stories presented and despite its running time, it's never boring. It's a very unforgettable, amazing little big film.
1.
Requiem for a Dream
(Darren Aronofsky)
Yes, it's a cliched pick but hey, it's fantastic. Darren Aronofsky's compelling drama about the self-destructive nature of addiction. Ellen Burstyn, Jared Leto, Jennifer Connelly and even Marlon Wayans all give stunning performances as characters whose lives are forever changed as they get hooked on various substances. It's bleak and disturbing yet also beautiful and compelling. Despite its very showy style of filmmaking with tons of fancy cuts and flashy cinematography, the film never loses its heart, soul and substance over its style. Extra added points for the unforgettable Clint Mansell score.
Runners-Up: Nurse Betty (Neil LaBute); Gladiator (Ridley Scott); Amores Perros (Alejandro Gonzalez Inarittu); High Fidelity (Stephen Frears); The Emperor's New Groove (Mark Dindal).